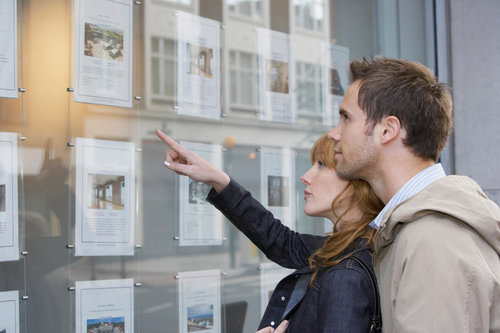 Saving for a down payment remains among the biggest hurdles to homeownership, especially for young or first-time buyers. But more data released recently shows that down payment expectations are changing, including the long-held 20 percent standard.

A recent report from Zillow estimated that across the U.S., fewer homebuyers are making 20 percent down payments — in fact, more are paying much less up front. Based on its survey of buyers nationally, fewer than half (43 percent) made the standard 20 percent down payment on a home purchased in 2018. Meanwhile, around a quarter of buyers (24.2 percent) said they paid 5 percent or less in cash as a down payment. Another 27.7 percent said they put between 6 and 19 percent down.

Zillow's down payment survey also honed in on five major markets including Chicago to compare its findings. In the last year, more Chicago buyers said they put at least 20 percent down than the national average (52.1 percent). Those results matched other costly metros analyzed by Zillow, which included San Francisco and Washington, D.C.

Buyers in some cities, including Atlanta, may save on down payments. In the last year, Atlanta homebuyers surveyed by Zillow reported much lower down payments than the national average: 44.5 percent said they paid 5 percent or less, while only 32.4 percent paid at least 20 percent. Zillow also pointed out that the median mortgage payment in Atlanta was relatively low, too, at $1,131 per month. Compare that to Chicago's median monthly payment of $1,336, or to San Francisco's $2,158, and it's apparent that high down payments are correlated to home values.

Zillow's survey also asked buyers how they funded their down payments. Across all markets and nationally, the most common source of down payment funds was cash savings. Notably, the proceeds from a previous home sale were cited the second-most as funding sources in all but two metros, Phoenix and San Francisco. In the latter market, investments and stock holdings were the most common sources of down payment funds after savings, with 36.3 percent citing that category.

But with almost 40 percent of buyers nationally saying that their down payment was funded by a previous home sale, its clearer why first-time buyers remain burdened by high costs. The source of down payment funds also depended on where the purchase itself was located. In urban areas, homebuyers reported a more diverse mix of down payment funds, with at least half drawing from investments, gifts, a previous home sale or loans from a family member or friend. In suburban and rural areas, though, cash savings were by far the top choice, with alternative sources being reported much less frequently.