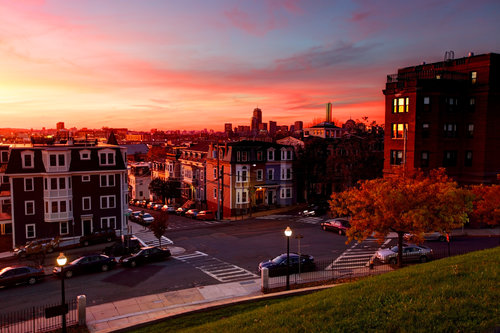 Pending home sales throughout Massachusetts grew in December, but the sudden volatility seen in U.S. and international stocks near the end of 2018 may have had a negative effect on buyer and seller behaviors, according to a poll from the Massachusetts Association of Realtors. The results of that survey were published along with MAR's monthly pending home sales report Jan. 9.

Last month, pending single-family home sales notched the 12th consecutive month of gains, growing 9.7 percent over the prior year. The median price on detached homes put under agreement fell by 1.3 percent over the same period, though, to $375,000. Pending condo sales and prices were down marginally in December.

"One thing this high demand market has done over the past several years is it has expanded the 'traditional' home buying and selling seasons to more than just the spring and fall," said 2019 MAR President Anne Meczywor, broker/associate at Roberts & Associates Realty, Inc., in Lenox. "December was another example of buyers staying engaged in the process until they made offers that were accepted, regardless of the time of year."

However, other data included in the December pending home sales report found evidence of flagging confidence among Realtors and consumers throughout the Commonwealth.

As part of a monthly survey of its members on various topics, MAR asked Realtors whether "the volatility of the stock market in December has had an impact on buyer and seller behaviors." While the majority of respondents (73 percent) reported a "neutral impact," 25 percent said there was "a negative impact or a significant negative impact on the buying and selling behaviors of their clients" as a result of the financial market's behavior. U.S. stock markets posted the worst performance in 2018 since the 2008 recession, touching off fears of a similar broad financial crisis that hasn't yet materialized.

"Most buyers and sellers, especially those in the process, are sticking to their decisions to buy and sell. When buyers and sellers get to this point, their financial 'ducks' tend to already be in a row," Meczywor said on the survey.

A survey of MAR members and their own thoughts on the state of the housing market found lower levels of confidence compared to one year ago. MAR's confidence index finished the year at 70.64, which was 8.45 percent lower than last year.

"The combination of historically-low inventory, high prices, and mortgage rate uncertainty has helped push both confidence indexes down in December," said Meczywor.
Courtesy of Boston Agent Magazine